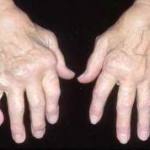 Arthritis can be crippling and painful. Arthritis simply means 'inflammation of the joints' and it tends to be used to describe over 200 muscle and joint problems throughout the body. Arthritis can affect anyone at any age, though is more common in older people. There are approximately over nine million people in the UK, and an estimated 10% of modern Australians and 15% of Americans that are daily arthritis sufferers. People often have to take expensive prescription medication to relieve arthritis, this medication can often have negative side effects. If you are looking for an inexpensive and natural alternative, try emu oil for arthritis.
Emu Oil for Arthritis
In recent years there has been amazing results from studies, using Emu Oil for Arthritis. Emu oil is 100% natural, and has been used in Aboriginal medicine to relieve joint and muscle pain for centuries. Emu oil is a deeply penetrating anti-inflammatory, so using emu oil for arthritis means it will penetrate deep into effected area the reduce the pain and inflammation, with no negative side effects. Because Emu oil has superior penetrating properties, it is now a registered anti-inflammatory medicine in its own right. There is a lot of documented material available on the anti-inflammatory abilities of emu oil, as many trials have been done around the world (see below as example).
Types of Arthritis
Osteoarthritis – is the most common form of arthritis and although it can affect anyone it is more common in older women.
Rheumatoid arthritis – is another common kind of arthritis and it affects about one in a hundred people in the UK.
Psoriatic arthritis – affects around 10-30% of people suffering from the chronic skin condition psoriasis.
Fibromyalgia – is a type of Rheumatism which affects the muscles and ligaments but not the joints
Studies on Emu Oil for Arthritis ~ Dr. Peter Ghosh, director of the research lab at Royal North Shore Hospital in Sydney, Australia, started arthritis research in the 1960's. Often working in conjunction with Dr. Michael Whitehouse, of the Department of Pathology, University of Adelaide in South Australia, these two scientists are known as the country's leading experts on the development and evaluation of up-to-date anti-arthritis treatments.
Dr. Ghosh and Whitehouse worked on the study titled, "The Anti- Arthritic Activity of Emu Oil", which demonstrated that Emu oil does eliminate inflammation and pain in many patients. They also discovered that Emu oil, does not have any known negative side effects.
These findings are supported by scientific evidence," announced Dr. Ghosh. "Emu oil offers the best relief ever for victims of this crippling disease." Continuing laboratory experiments have consistently confirmed the therapeutic usefulness of Emu oil for arthritis sufferers, while thousands of testimonials have come in from happy customers.
Dr.Ghosh/Dr.Whitehouse Emu Oil for Arthritis Study chart 
Arthritis Pain Reduction
Day 1 ~ 1%
Day 4 ~ 30%
Day 7 ~50%
Day 11 ~ 82%
Day 14 ~ 91%
Reduction of Arthritic Swelling
Day 1~ 1%
Day 6 ~ 22%
Day 12 ~ 48%
Day 17 ~ 94%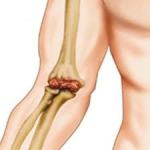 Can Emu Oil Help Arthritis?
YES! Emu oil is an all-natural anti-inflammatory. Since arthritis is associated with inflammation, topically applying pure Emu oil and ingesting Emu oil gel caps may help in the reduction of that inflammation. There are many Emu oil added-value products on the market today that are made specifially to aid in the relief of osteoarthritis, rheumatoid arthritis, reiter's syndrome, gout, scleraderma, fibromyalgia and adult Still's disease. These pain relief aids incorporate Emu oil as a carrier oil to help bring other substances deep into the dermis where relief is needed.