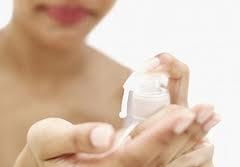 Emu Oil Face Care ~ anti wrinkle ~ Scar ~ Acne
Can you use Emu Oil for Face Care? Not only is Emu Oil very gentle on your face, even on sensitive skin, it can actually help with things like Acne, Scars, Burns, Rash etc. People are often very cautious of what products they apply to their face. This makes sense, seeing as though your face usually has quite sensitive skin, and is the main feature people look at on a person. We all want a nice face, and for the skin on our face to be youthful and healthy. But with so many products on the market today, all claiming to be the best, it's often hard to choose what to use for your face Skin Care…
What Are The Benefits Of Using Emu Oil on Skin?
Emu oil has wonderful skin care benefits. It can be used as a moisturizer and as a skin nourishing treatment. Many are turning to pure emu oil for treating fine lines and wrinkles as well. Skin conditions tend to respond well to the anti-inflammatory properties which soothe the skin and help relieve inflammation. When Emu Oil was tested, it proved to be very hypo-allergenic and to have an extremely high purity level. Emu Oil was found to be a safe product with no known harmful side effects.
Emu Oil for Acne and Pimples
Acne affects almost 90% of teenagers at some stage, and many people up to the age of 50 can suffer from Acne. It is one of the most common medical conditions in the world. Acne is a build up of oils and impurities in the pores of your skin, causing your skin to become inflamed and swollen with infection.
Acne is caused by inflammation of the skin, so it would make sense to use a anti-inflammatory product to control Acne and pimples. Emu Oil is one of the best anti-inflammatory substances on the planet – and it is all natural! Treating acne with Emu Oil has proven to be very effective, being one of the best ways to get rid of pimples naturally. The reason for this is because Emu Oil is non-comedogenic, which means it does not clog pores, so your skin can still breath when you apply it, and Emu Oil is naturally anti-bacterial, it will fight bacteria that causes pimples and acne. It is also hypo-allergenic (non-irritating) so it's great for all skin types, including people with sensitive skin. Emu Oil also naturally helps to repair scar tissue, so as well as helping to clear your pimples, Emu Oil will also help to repair scar damage caused by acne.
Emu Oil for Eczema and Psoriasis
Emu Oil has anti-inflammatory properties and can reduce the redness, irritation and itchiness commonly caused by eczema lesions, as well as other skin diseases.. Emu Oil promotes healing and helps prevent scarring. Emu Oil is highly moisturizing, non-comedogenic and won't clog your pores. Many ezcema user find daily applications of Emu Oil hydrates the skin and help keep their skin moist.
Psoriasis is a chronic, non-contagious autoimmune disease that affects the skin and joints. It commonly causes red, scaly patches to appear on the skin. The scaly patches, called psoriatic plaques, are areas of inflammation and excessive skin production. Skin rapidly accumulates at these sites and takes on a silvery-white appearance. These plaques frequently occur on the skin of the elbows and knees, but can affect any area including the scalp and genital. Psoriasis can vary in severity from minor localized patches to complete body coverage.
– See more at: http://www.emuoilcanada.com/eczema_Psoriasis.html#sthash.u678rzDI.dpuf
The skin around the eye area is very delicate. This skin can be easily effected by harsh ingredients in your skin care and make up products, and by sun damage which will ultimately lead to wrinkles and fine lines. Over time our skin looses its elasticity and natural oils, if you don't replenish the eye area you will end up with more wrinkles and fine lines. Using emu oil for wrinkles and fine lines has had amazing results, emu oil has all the right properties to replenish the eye area and reduce wrinkles and fine lines. Using emu oil for wrinkles is all natural and will not irritate the skin at all.
Emu Oil is:
* Non irritating, great for wrinkles and the delicate eye area.
* Anti-inflammatory
* Non-comedogenic (will not clog pores).
* Deeply Moisturising
* Enhances growth of new skin, great for renewing wrinkles and age spots.
Emu Oil for Wrinkles – How does it work?
So how does Emu Oil reduce wrinkles? Emu Oil naturally contains large amounts of Omega Vitamins (Emu Oil is a rich source of Omega 3,6,7,9 and essential fatty acids.) which are essential to reduce Wrinkles and fine lines. Emu Oil helps the skin to withstand colder climates, and also helps to reduce sun damage and age spots because of its highly penetrating, deeply moisturising properties.Emu Oil heals deeply and soothes the skin, and aids in absorbing and replenishing fine lines, wrinkles, and sun damaged skin.
Emu oil works better for Wrinkles than other natural oils:

1. Emu oil is almost 100% triglyceride lipid. Triglycerides (a type of fatty compound) are found in human skin lipids, meaning that the composition of fatty acids in human skin is very similar to that of emu oil. This means emu oil will be quickly absorbed by your skin to be effective and reduce wrinkles.
2. It is high in oleic acid, which increases its ability to carry compounds through the skin and reduce wrinkles.
3. Emu Oil does not contain phospholipids, which make absorption more difficult. This absence of phospholipids makes emu oil highly penetrating and allows it to absorb through the skin more easily to penetrate wrinkles and fine lines.
How to use Emu Oil For Wrinkles
Using Emu oil for wrinkles is easy. We have developed an organic eye creme with pure emu oil which is specially formulated to deeply nourish and replenish the delicate eye area and reduce wrinkles. Many skin care products and eye creams contain harsh chemicals and ingredients that will irritate the skin and actually cause wrinkles. This eye creme is based on very gentle organic ingredients that will not irritate the skin, it full of wrinkle fighting ingredients like emu oil, aloe vera, rosehip oil, shea butter, and marine collagen which is very close to the skins natural collagen.