Why emu oil is good on Stretch Marks?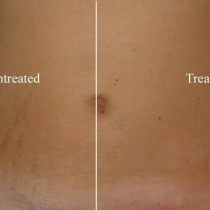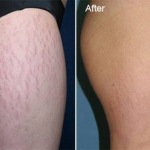 Using Emu Oil For Stretch Marks & Scars
One of the newest uses of this remarkable oil is for the treatment of stretch marks and scars. Anecdotal               evidence points to the effectiveness of emu oil for treating these damaged skin conditions. Whether stretch marks occur from pregnancy, weight gain or loss, or other causes, emu oil seems to be helping. The reduction of scar tissue formation from injuries and surgeries alike have also been reported. This natural omega rich oil has been used to minimise the development of stretch marks, scars,itch and to reduce the appearance of existing ones.
Why is emu oil good for stretch marks & scars? 
Emu oil is a natural trans-dermal oil. It has the unique ability to penetrate deep into the skin tissue.
It is a powerful moisturizer. Emu oil helps replenish moisture to dry, damaged skin tissue allowing the skin to be more supple and pliable.
Emu oil is a natural source of the essential fatty acids (EFA's) Omega 3 and Omega 6. These are known to be vital to healthy skin. It is also a excellent source of Omega 9.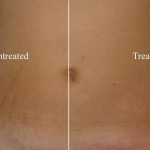 It is an anti-inflammatory agent. Inflammation can cause pain, itching, and redness which are common
complaints from those suffering from stretch marks and scars.
How do you use emu oil for stretch marks & scars?
Using your hand, apply a small amount of emu oil onto the desired area and gently spread it around. Keep in mind that one drop of emu oil will cover an area about the size of the back of your hand, so judge the amount accordingly.
Apply more emu oil if needed to cover the entire area. Since emu oil penetrates the skin you do not need to rub it in all the way. It usually absorbs into the skin on its own within a few minutes. The skin should not feel oily when you are finished. If it does, you have probably used too much. Simply reduce the amount that you use next time.
Repeat several times a day or as needed.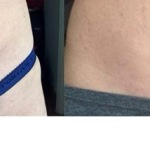 Here's your chance to leave a comment!